STAC is thrilled to host an incredible lineup of speakers, moderators and trainers at the STAC 2018 Conference & Exhibition.
View STAC 2018 contributors by category here:
Additional speakers and moderators may be added to the list below as they are confirmed in the weeks ahead. Check back routinely for regular updates, or request to receive email updates by sending a request to [email protected]
---
Keynote Speakers
Duncan Stewart
Deloitte TMT Predictions 2018


Duncan is the Director of TMT Research for Deloitte Canada, and is a globally recognized expert on the forecasting of consumer and enterprise technology, media & telecommunications trends. He presents regularly at conferences and to companies on marketing, technology, consumer trends, and the longer term TMT outlook. He also works with individual clients (across all industries) in assessing the impact of technological, demographic, and regulatory changes on their business strategies.
He is a member of Deloitte's national TMT executive team, and co-author of Deloitte Research's annual Predictions report on trends in TMT. He is also conducting cross industry research for Deloitte in Latin America, as well as the Nordics (Sweden, Denmark, Finland and Norway) in 2017/18.
Duncan has over 25 years of experience in the TMT industry. As an analyst and portfolio manager, he has provided research or made investments in the entire Canadian technology and telecommunications sector, and won the Canadian Technology Fund Manager of the Year award in its inaugural year. In his time as an investor he deployed a cumulative $2 billion of capital into global TMT markets.
Duncan has a high profile media presence and is frequently interviewed on technology, media and telecommunications issues. He has been a technology columnist for the Globe and Mail, CBC Radio and the National Post.
He is a CFA® charterholder and also holds a B.A. in Political Science from the University of British Columbia.
---
Jim Tracy
The Human Factor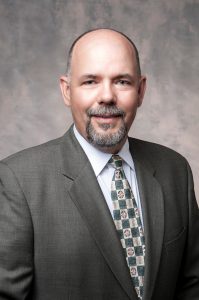 Jim Tracy is the chairman of the National Association of Tower Erectors (NATE), the CEO of Legacy Telecommunications and The Legacy Companies, and has over 30 years of experience in Senior Management of commercial construction and engineered products manufacturing.
Jim has high tuition experience with civil and structural work and has specialized in extremely remote work places in hostile environments across the Western United States, Canada, Alaska, Hawaii, the Pacific Rim and Antarctica. He is certified or qualified as a tower climber, welder, teacher, high performance pilot, snow cat operator, safety trainer, rigger, auctioneer, counselor and working dog handler. He has been working on his credentials as a husband for 38 years and remains a work in progress.
As CEO and founding partner of The Legacy Companies, Jim's focus is creating a team vision for the people who execute projects for Legacy's diverse areas of expertise. Jim has 20 years of experience in tower and power line infrastructure construction, including managing multiple site and extremely remote environment projects.
Jim is involved in the leadership of diverse and select organizations which include:
National Association of Tower Erectors, Board Chairman
Tower Family Charitable Trust, Founding President, Director
National Wireless Safety Alliance, Founding Past President
Pilot's for Christ International, West Regional Director
The Mission House, Past Vice President and Director
Jim has a great passion for safety and team building through a dynamic work environment, and offers an unrelenting focus on coaching personal responsibility in life and team accountability in the workplace.
---
Tiara Dietrich

Staying Focused on Safety
Tiara Dietrich was nine months pregnant when her life – and her family – were turned upside-down by a preventable workplace incident.
Five years later, the Saskatchewan-native is sharing her story as a poignant reminder of the need to remain constantly vigilant to hazard identification and safety preparation.
Tiara graduated with distinction from the University of Saskatchewan and currently teaches third- and fourth-grade students at Saskatoon Public School Division.
She also has a boisterous 4-year-old son.

---
All Speakers & Moderators
Adam Gale - President, Vertical Specialties Inc.
Aimee Arseneault - Safety Manager, Tridon Communications
Asma Arefeen - Civil Engineer, Rogers
Brent Hrywkiw - Western Canadian Business Lead, Stantec
Cathy Zemp - Operations Manager, TELUS
Clay Parchewsky - Vice President of Health, Safety and Environment, WesTower
Craig McLellan - Safety Consultant, Nouvelle Hauteur
Dale Barber - Director of Operations – Network Services, SBA Communications
Dan Renaud - Senior Health and Safety Advisor, Telecon Group
Dean McDougall - Fitness-to-Work Reviewer, SureHire Occupational Health Testing
Deanna Spring - National Quality Manager – Buildings, WSP Canada
Denis Darveau - Senior Director of Wireless Construction, Vidéotron
Dennis Graham - Senior Manager – Health Safety and Environment, CBC/Radio-Canada
Devin Finnigan - Engineering Manager – Product, Trylon
Dominique Valdez - President, eSystem Training Solutions
Duncan Stewart - Director of TMT Research, Deloitte Canada
Eric Smith - Vice-President, Regulatory Affairs, CWTA
Gordon Lyman - President, eSystem Training Solutions
Greg Gasbarre - President, Titan-AEX
Greg Small - President, Elevated Insight & Engineering
Hervé Landreville - Vice President, GRAVI-T ZERO
Jason DeHetre - Manager RF Operations and Construction Standards, TELUS
Jeanne Piercey - Owner- P-SEC
Jeremy Buckles - Safety and Compliance Manager – International, SBA Communications
Jerry Bezner - Director of Tower and Accessory Sales, Alliance Corporation
Jim Tracy - Chairman, National Association of Tower Erectors (NATE)
Johanna Chavez Lares, ing. M.Sc.A. - Corrosion Team Leader, Englobe
John Lamond - National Sales Director, GME Supply Co.
John Wahba, Ph.D., P. Eng., P. E. - Principal Engineer, Turris Corp.
John Dennis - Director, Dynamic Rescue Systems
Jonathan Millette - Director – Inspections and Surveys, Pinargon
Jonathan Walsh, P.Eng. - VP Telecoms & Asset Integrity Division, Tiller Engineering Inc. (TEI)
KC Yip - Project Manager, TELUS
Keith Ranney - Director, National Implementation and Network Management, Bell Mobility
Kevin Sunderman - NACE-Trained Corrosion Professional, Stantec
Marina Guerra - Senior Manager of Network Construction, Bell Mobility
Michael MacDougall, Director of Operations, Tower Power Group
Nathan Schauerte - President, WesTower Communications
Randy Carroll - Director of Engineering, WesTower
Rick Guenette - Owner, Gravisys
Rick Tiller - President & CEO, Tiller Engineering
Ron O'Neil - Director, 3M Fall Protection Group
Sam Fadlallah - Manager of Civil Engineering, Rogers
Scott Connor - Director of Training, TEAM-1 Academy
Serge Arseneault, P.Eng. - Senior Project and National Standards Manager, WSP
Serge Charron - Director, Site Operations, SBA Canada
Sharyn Gravelle - Vice President of Telecommunications, WSP Canada
Shaun Barry - Senior Structural Engineer, Comtech
Simon Weisman, P.Eng. M.A.Sc., FCSCE - President, Weisman Consultants
Tammy Hawkins - Chief Operations Officer, Alberta Construction Safety Association (ACSA)
Tiara Dietrich - Teacher, Saskatoon Public School Division
Tom Morin - Director of Manufacturing, NWS Wireless
---
Conference Co-Chairs

Clay Parchewksy (WesTower) and Keith Ranney (Bell Mobility) have been members of the STAC Steering Committee since its inception and are the STAC 2018 Conference Co-Chairs.
Clay Parchewsky is the Vice President of Health, Safety and Environment (HSE) at WesTower Communications Ltd in Canada. Through his 20 years in the wireless and broadcast tower industry, Clay has worked on tower installations, maintenance and reinforcing projects across North American. He has worked through the full breadth of challenges our industry can offer including from "turn key" tall tower builds, antenna mast and transmission lines, and cellular network projects. Some of his work has included projects in excess of 2,000'.
Prior to joining WesTower Communications, Clay worked with LeBlanc & Royale, LeBlanc Broadcast Ltd and Radian. He is also a certified commercial diver and a journeyman crane operator by trade.
While Clay remains active on tower projects his main focus today at WesTower is providing leadership and oversight for all aspects of the company's comprehensive Occupational Health and Safety program. He is driven to expand WesTower's safety landscape to a standard unsurpassed in the industry. Clay has a particular passion for fall protection issues and safety procedures for working at heights, and he represented the North American tower industry as a voting technical committee member on Fall Protection with the CSA z259. Clay helped to lead the efforts to found Canada's Structure, Tower & Antenna Council (STAC), which works to ensure communication towers continue to be constructed with the highest regard to worker safety. He has been very active within STAC over the past three years, including by serving on the STAC Steering Committee and leading the STAC Workplace Health & Safety Committee.
Keith Ranney is National Director, Wireless Implementation for Bell and has domestic and International experience in telecommunications with managing, planning, implementation, and optimization of Wireless networks. Managing Bell's Tower site portfolio across Canada that consists of greater that 8000 locations, Keith is also responsible at Bell for National standards in Real Estate Acquisition & renewal, Construction, and Co-location.
Keith Started his career with Bell Canada in 1987, after graduating from the DeVry Institute of Technology and Continuing Education in Queens and York University studying Business Management. Over the past 30 years, Keith has worked in various groups within Bell, including Bell Canada and Bell Mobility, including Field Services & Fibre and Cable Repair, PMO, Finance, RF Engineering, Transport, Network Operations Control, Field Services, Customer Operations, Business Planning and Information Systems.
Keith is also a founding member of the STAC Steering Committee and the lead of the STAC New and Emerging Technologies Committee.